Meet the Student Founder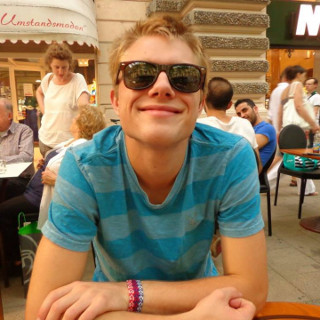 Peter Johnson
I graduated from William & Mary in 2015, majoring in computer science. Since then I've worked for Google.
Frequently Asked Questions
Have a question that isn't listed here? Ask!
How did you come up with the idea for Bannerstalker?

The phrase "Banner stalking" had existed since before I attended W&M, and it referred to students repeatedly checking the status of a class on Banner hoping that someone had dropped it. I realized that computers tend to excel at these types of tedious tasks, and the rest is history.

How does Bannerstalker work?

You simply sign up, select your CRNs, and then pay by credit or debit card. Bannerstalker will continuously check the status of your CRNs and notify you when something changes.

How often does Bannerstalker check the classes?

Once every five minutes, 24 hours a day, 7 days a week.

What happens if multiple students are stalking the same class?

Whenever a class changes from closed to open or vica versa, Bannerstalker sends out simultaneous notifications to all students who are stalking it. Whoever is able to register for the class first on Banner will get the class. Of course, if you don't get the class right away, you'll receive notifications again later the next time the course opens up.

If I don't get in the first time, do I have to pay again?

Nope! Bannerstalker will continue to diligently notify you each and every time your class's status changes, until you choose to remove it.

Can I pay more to be notified first?

Nope! We decided that it would be unfair to offer different levels of service. Bannerstalker is meant to take the stress out of registration, not to cause more frustration.

Why isn't it free? Five dollars is too expensive!

If too many people used Bannerstalker, everyone would get notified about their classes at the same time, which would defeat the purpose of the service. Also, it costs time and money to develop and run a website, and the small fee ensures that we are able to provide the highest possible level of service. That being said, if you're not satisfied with your purchase, let us know and we'll refund you your money.

Is Bannerstalker secure?

All traffic to and from Bannerstalker is encrypted with HTTPS/SSL, so no one is able to eavesdrop on your connection. Furthermore, all credit card transactions are made securely using Stripe. The payment process happens in your browser between you and Stripe, which means that Bannerstalker will never have direct access to your credit card information.